Physical Education is taught as a stand-alone subject, with a specific focus on the development of fine/gross motor skills and general movement, and balance skills throughout Key Stage 1. This progresses to the application of these skills to team games which support the improvement of fitness and well-being in Key Stage 2. Children coming into Christ the King have limited balance and coordination skills with a lack of core strength and stamina. This impacts on children's ability to participate fully in day to day learning so teachers ensure that their lessons suitability account for these to fill the gaps.
At Christ the King, it is our aim to give every child the physical literacy, emotional and thinking skills to achieve in PE, sport and life. Our PE curriculum will give our children the tools and understanding required to make a positive impact on their own physical health and well-being. We ensure that all children experience a wide variety of sports and physical skills that will enhance life-long fitness and life choices. PE can challenge and promote good self-esteem through the development of physical confidence and problem solving. Our PE lessons will teach our children how to cope with both success and failure in competitive and team based physical activities, developing their resilience and reaching success.
the schemes, coaching and outdoor resources form a part of the school's curriculum to fill these gaps.
Christ the King follows the National Curriculum for physical education in EYFS and both key stages to enable children to make good progress throughout their time at Christ the King. We teach the National Curriculum through a certified scheme called 'Real PE'.  All children will have 2 lessons of PE each week with some lessons being led by our experienced coach.
Please find the Real PE curriculum maps below: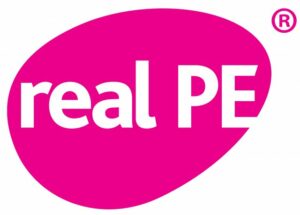 Jasmine's Journey
This short video below explains the philosophy behind our child-centred approach to engage and challenge EVERY child through the Real PE program.
| | |
| --- | --- |
| | Our unique, child-centred approach transforms how we teach PE toengage and challenge EVERY child in primary school.Let's create positive relationships with p… |